Because of the large-screen display at home, I likes to use the host mode without using the screen on Mac. But note that if Mac is on closed-display mode, the mic of the Mac itself is not available, and the speakers can still be used normally. If you want to use the mic normally, just switch to the headset, but if you don't want to use the headset, then the question is, how to connect the mic?
Buy Mic and Headphone Adapter Cable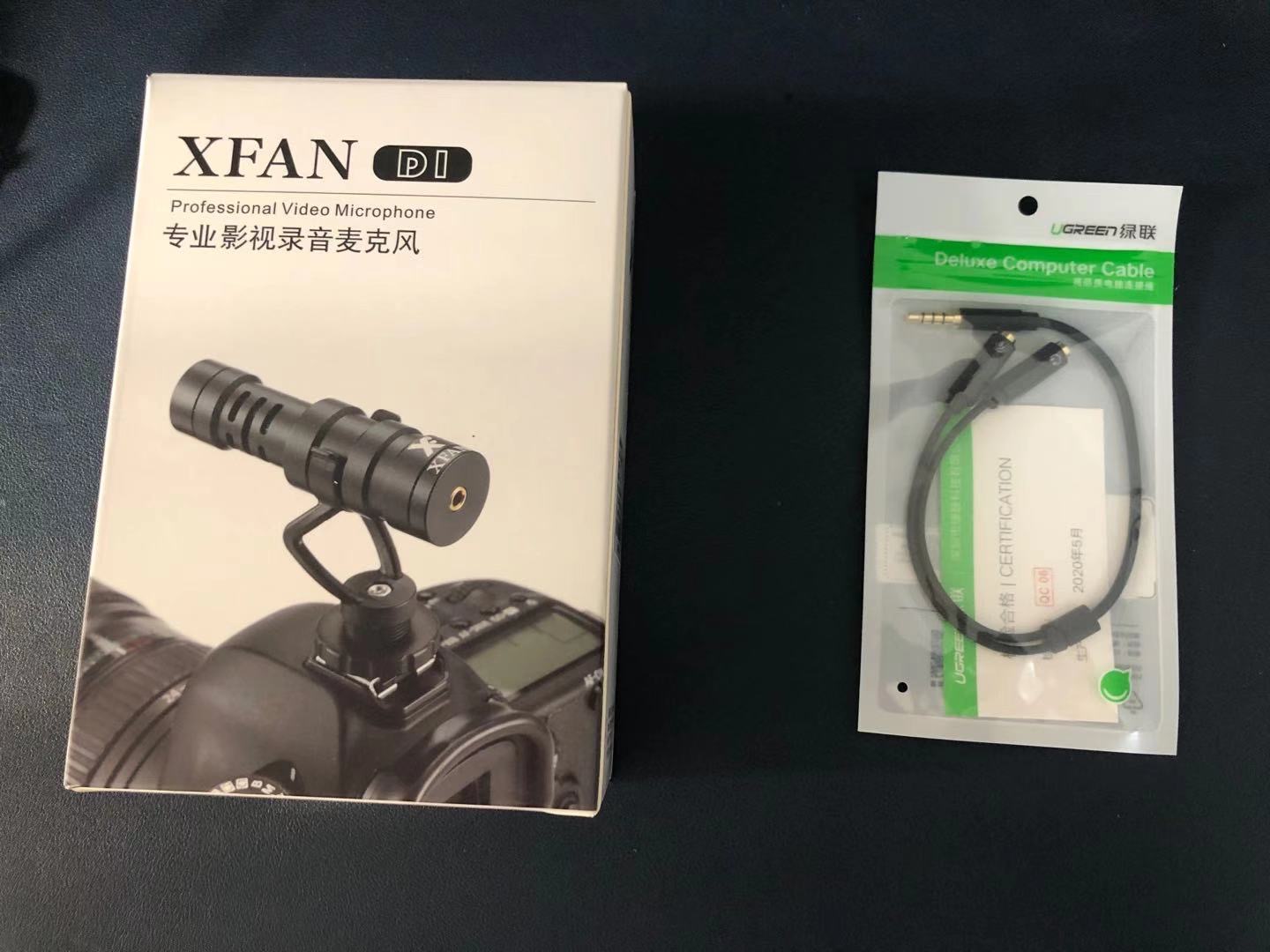 The cost is listed as below:
Asphan (XFAN) D1 set top microphone 153RMB
UGREEN headphone and microphone one-to-two transfer cable 21RMB
Installnation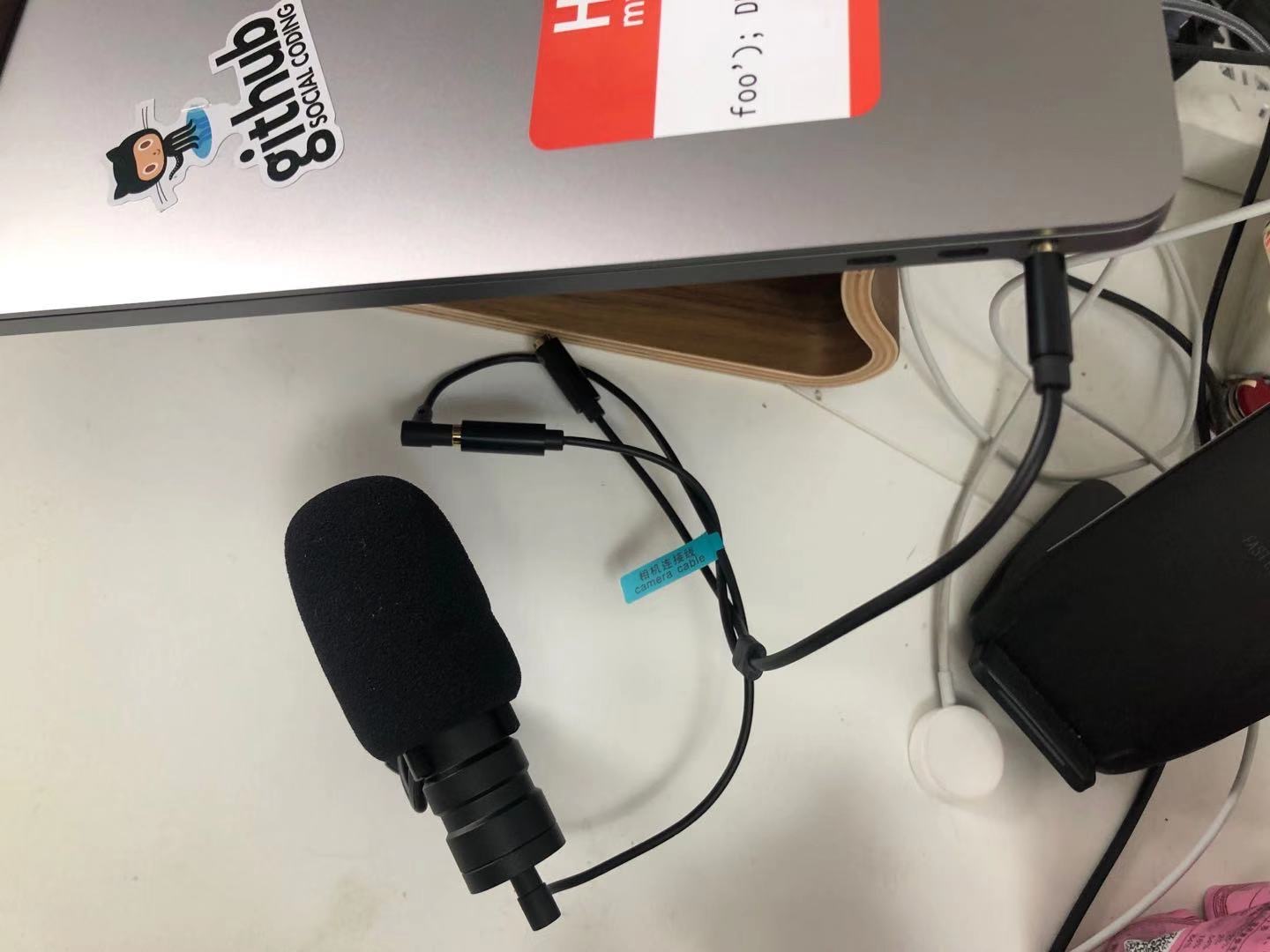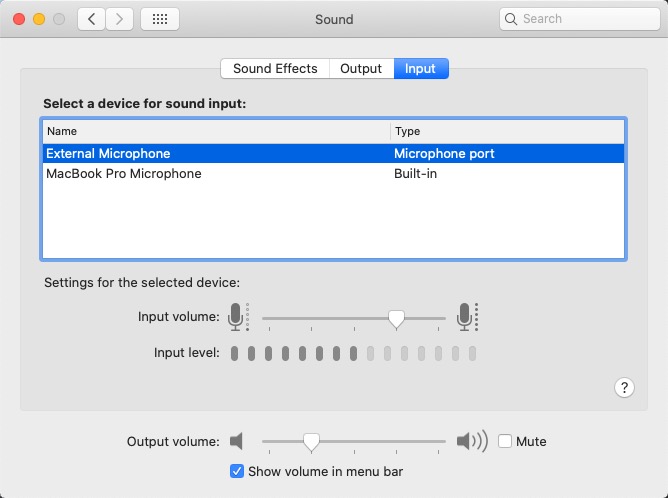 Notice
If you see that the Mac recognizes the external mic normally, the connection is successful As shown above
To use XFAN's camera cable that is two-level cable to connect to the mic input of the UGREEN adapter cable
Although I have not connected the headset here, but you can see the external headset in the Mac-sound-input device, just ignore it
I saw some introductions on the Internet that it is necessary to ensure that the headphones with the adapter cable also need to be connected to ensure that the Mac can detect the external mic normally. After testing, it is not necessary
Fixed on table
Since I am using it on a desktop Mac, it needs to be fixed.
The following two schemes can be used after try
Blue Butadiene solved
Mini portable tripod with 1/4 screw
Currently I use option 1
Write at the End
After simple settings as above
On closed-display mode, you can use the Mac's built-in speaker + external mic, nice!

Of course, you can also use an external speaker such as HomePod alone, which is flexible.